'82nd Airbourne
&
LAGNAF SKYDIVERS
First made there home DZ at Ava, NY
Following the passing of DZ owner and jump pilot Valentie Merick and Walt Malinowski the group re-located in 1985 to the
in Verona, NY with their able Jump/Bush Pilot Darrell Curtis.
Darrell opened his heart and home to both the 82'nd and the LAGNAF members and took them in as a part of the "Family" as well.
This page is for those members who still remember the "Ava" days.
Blue Sky's / Black Death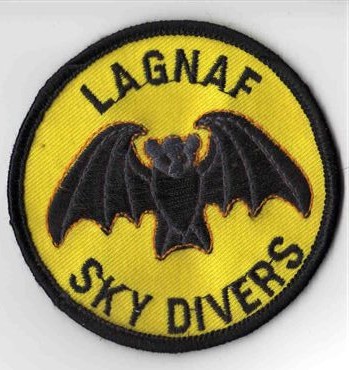 The coveted LAGNAF shoulder patch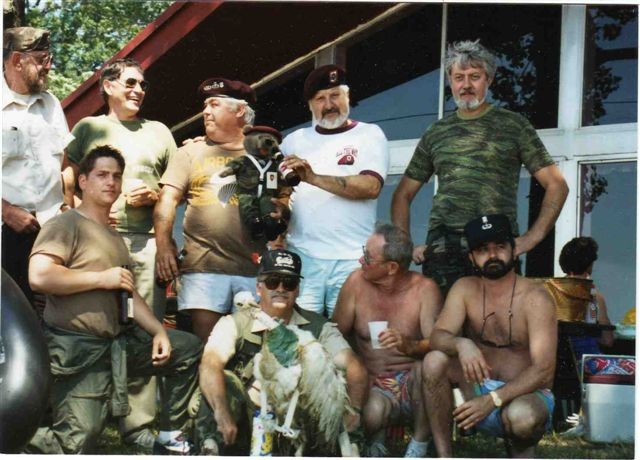 Bruce Harringshaw. Jamie Quattro, E.P Arnold, Heinze Biebrick,
Scott Fama, Pete Kirkland, Phil Cresswell, Roger Supernaw.
This was taken at Sylvan Beach in front of the Kon - Tiki the Summer of 1987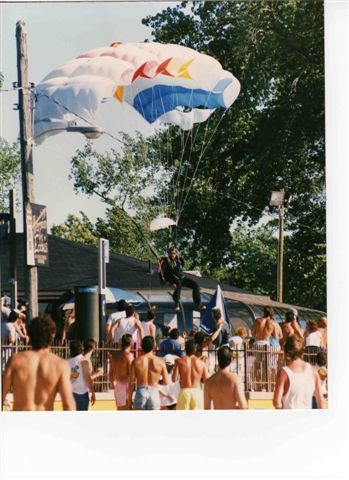 Photo above is of "Railroad" Ronnie Rounds landing on the deck at Harpoon Eddie's in Sylvan Beach
LAGNAF LIVES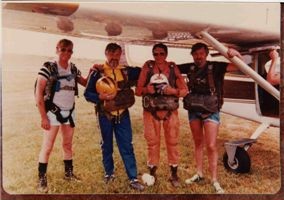 Old Ava shot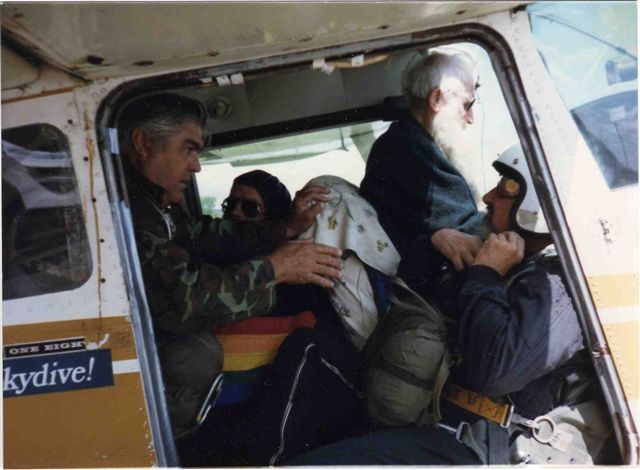 E.P, Ronnie Rounds in the way back,Val Merieck(sp ?) at the controls and Dick Petroski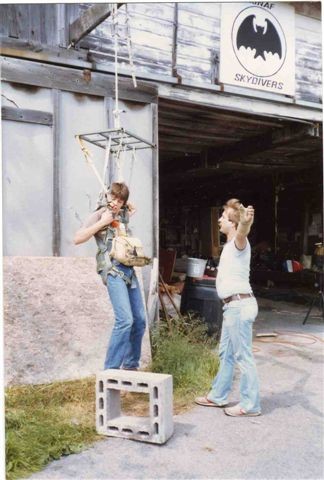 Jeff Petroski being trained by Walt Malinowski (deceased) He was a pilot, instructer and jumper. he died jumping. I chose this because it shows the old LAGNAF emblem on the barn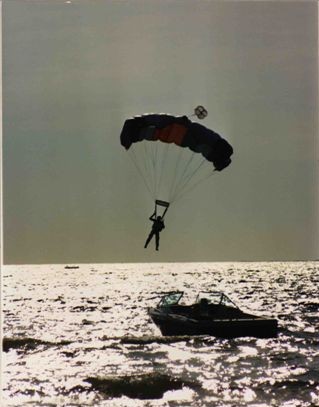 Roger Supernaw Over Sylvan Beach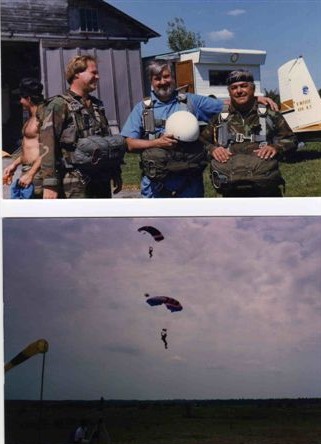 Ava: in the Left background is Dave Donnley, (front) Ed Powers, Dick Petroski, E.P. Aronald (about 1982)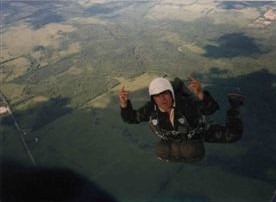 E.P. Arnold over Ava in the early 1980's