CURTIS CUSTOM CUTTING
Shop 315-363-2763 - My Cell 315-338-8265
With the 2023 Season upon us we will be cutting Deer again this year.
Because I have to go back to work on Monday 11/27/2023 going forward we will only be in the shop 5PM until we get all Deer done on all weekdays. 10AM - 6PM on the weekends
Please call to be sure we are there 315-363-2763 in the shop number and 315-338-8265 my cell number.
On the weekends there is no need to call ahead just bring the deer too us as soon after taking it, warm if possible.
It is important to not let the Deer freeze !
If you let it freeze we will not be able to accept it
Come early we do all processing on a first come first served basis.
PLEASE - BRING A COOLER OR BOXES FOR US TO PACK YOUR PROCESSED MEAT IN
Inflation hit us hard just like everyone and we are going to need to increase the price of processing to
$95 per Deer
just to stay in business.
We ask that you bring a cooler, laundry basket or Tote to pack your wrapped meat in.
If you are unable to afford the new price click the link below for a how to guide to skin and cut your own Deer
Cut Your Own Video By Darrell Curtis
PLEASE NOTE!!!!
We close at 6PM so after that time to make sure you are cooling your deer it is important to put 3 bags of ice in the cavity and call me on my cell phone (315-338-8265) to make an appointment to drop it off at 5PM after I get home from work.
Sorry, I can't have hunters just showing up here disturbing my tenants after business hours.
Hope to see you all again this season.
As in the past bring a cooler to take your processed meat home in.
Thanks Again
Darrell and the crew.
Curtis Custom Cutting Commercial
Bush Cat Flying with Darrell & Liz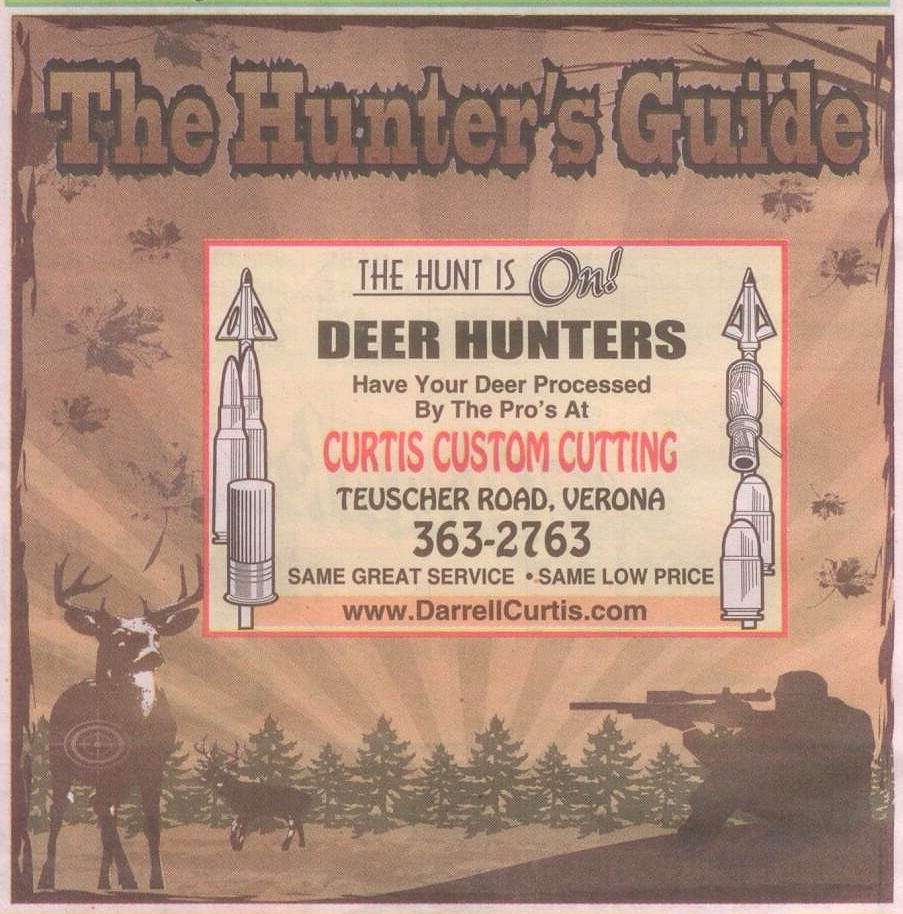 Click on Miller's Link below
Important announcement regarding deer drop... - Miller's Meat Market | Facebook
Getting the Deer in the cooler is very important to your meat quality !
With Miller's in Lowville not being able to cool your Deer until Monday we will take your Deer get it in the cooler.
We de-bone it and you can take just the meat to them for processing into sausage later and your cost will be the same.